WHY VENTSPILS?
EDUCATION
KINDERGARTENS, SCHOOLS, UNIVERSITY, VOCATIONAL SCHOOL
There are 9 kindergartens, 9 schools, a university, a vocational school, etc. educational institutions in the city. It is possible to grow, learn, improve one's knowledge and acquire high quality education that complies with contemporary labour market within one city.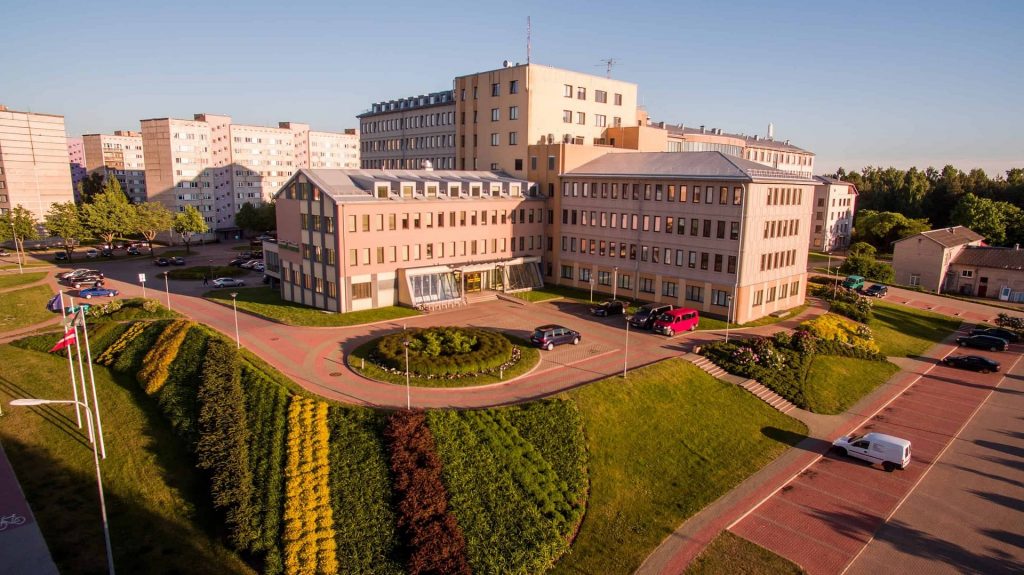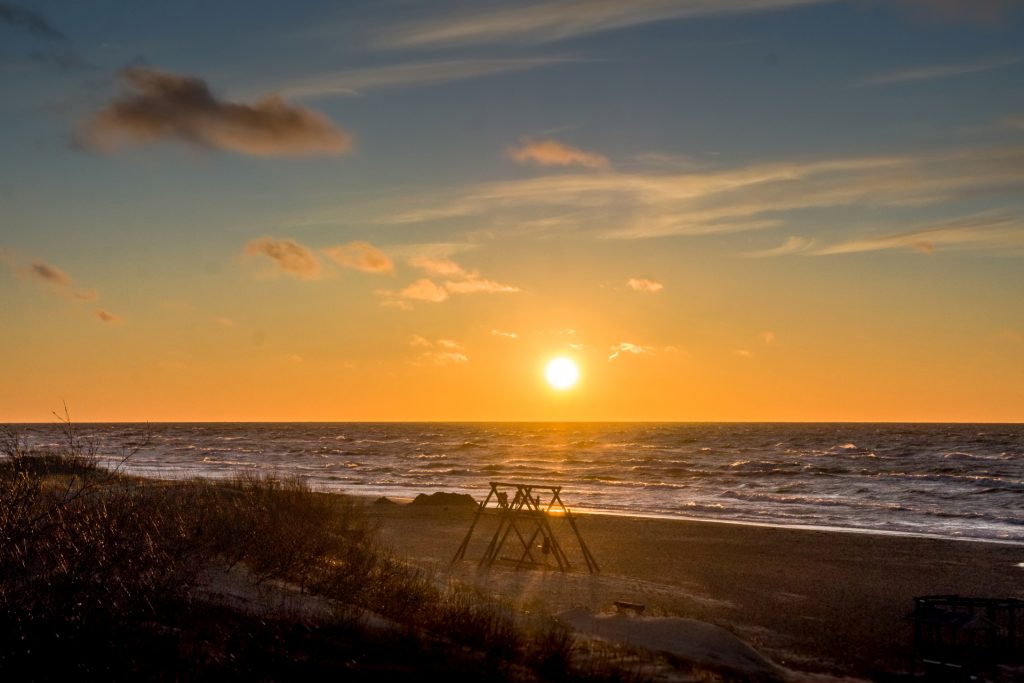 NATURE
THE SEA, BŪŠNIEKU LAKE, THE RIVER VENTA, PARKS, GARDENS
12 km long Ventspils City seaside. Clean, tidy and spacious Blue Flag beach. A walk along the Southern Pier promenade. Beautiful spots for watching sunset, as well as ships entering and exiting the port.
Būšnieku Lake swimming place, nature trail with a foot-bridge and viewpoint.
BIKE PATHS
FOR CYCLING, HIKING, WALKING
Ventspils – a bike-friendly city. The 60.67 km long bike path network connects the most beautiful places of the city. There are handy bicycle stands of interesting shapes.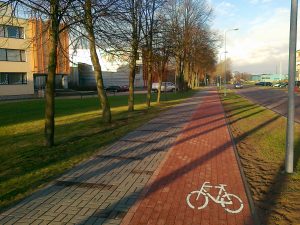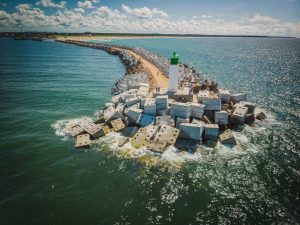 TIME
THE RHYTHM OF LIFE
Everything in Ventspils can be reached within 10-15 minutes by car.
There are no traffic jams, and no lines in supermarkets.
Life in the city flows slowly.
ENTERTAINMENT
CINEMA, AQUAPARKS
Various interesting activities all over the city – the most recent movies in the cinema, outdoor and indoor Aquapark, excursion boat, Adventure Parks, skatepark, skiing hill, BMX track, swimming-pool, tennis courts, Wake Park, narrow-gauge railroad steam engine, excursion train, children playgrounds, etc.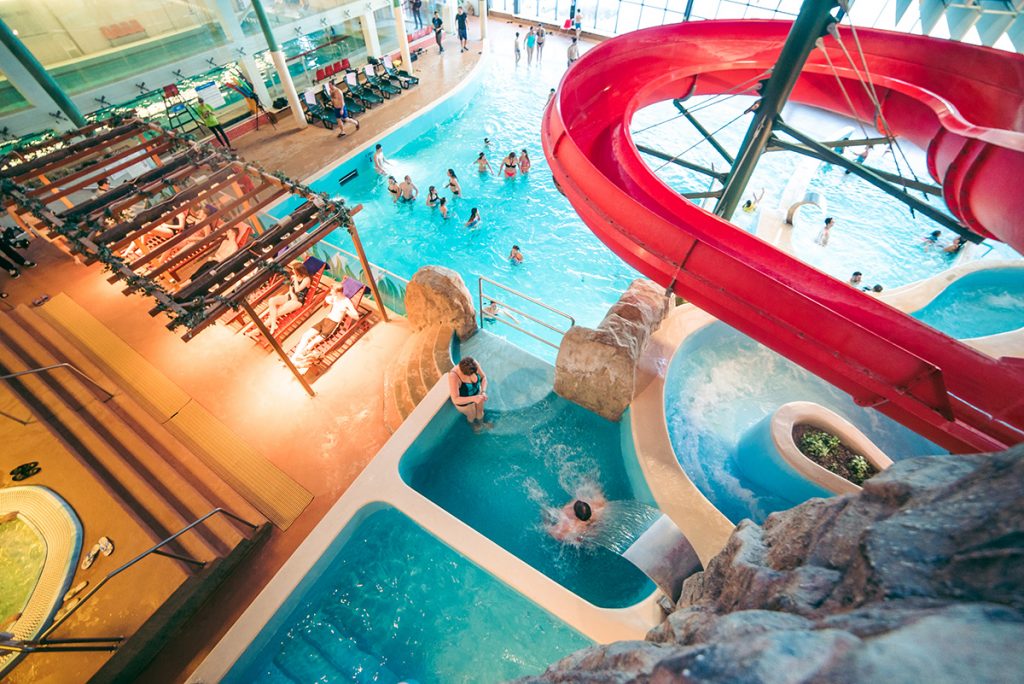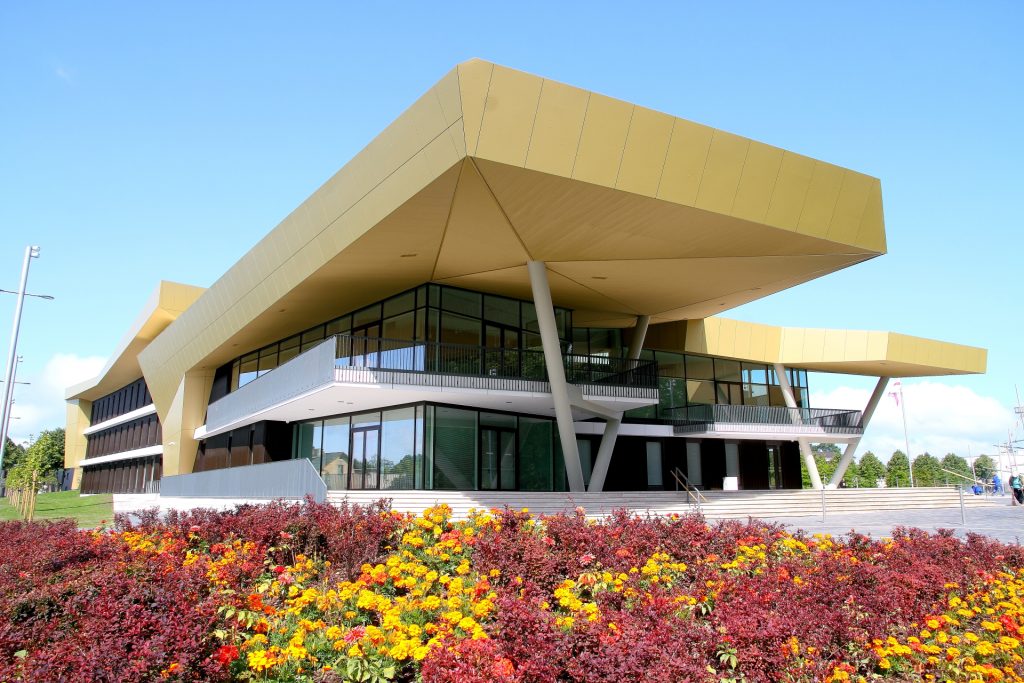 CULTURE
CONCERT HALL, THEATRE HOUSE, MUSEUMS, LIBRARIES
There are various possibilities to enjoy culture – theatre performances, concerts, art exhibitions, museums and libraries, interesting tourism objects, thematical events, etc.
DISTANCE
DISTANCE TO OTHER CITIES
You can get to Riga by car in 2.5 hours, by bus – in 3 hours. The busses run 14 times a day.
You can get to Liepāja by car in 1.5 hours, but by bus that runs 5 times a day – in about 2 hours.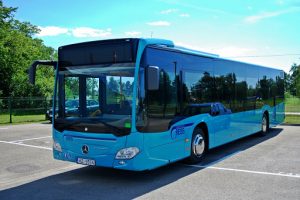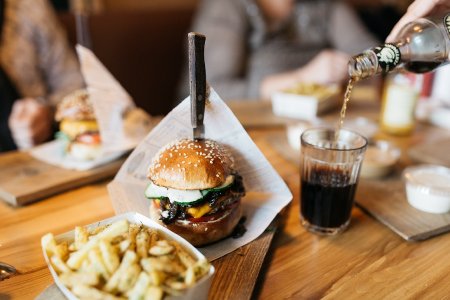 FOOD
CAFES, RESTAURANTS, BAKERIES
There is a wide range of caterers in the city, who offer varied dishes – everyone can find something to suit their taste.
CHILDREN
FAMILY-FRIENDLY CITY
A place for families with children – new, up-to-date and fun children playgrounds, free events for children all year round, special parking places for families, dropped kerbs for more convenient walks with prams, discounts for public transport and culture events, free study groups, etc.